6 Benefits of Yoga Meditation for a Healthy Brain
The go-to resource for planning your meditation retreats. Find all you need to know about the top destinations and how to escape from your busy lifestyle with the art of meditation.
Discover Meditation Retreats now
The ultra-modern world of today is marred by distractions. Our mind and body constantly run a race to meet our needs and desires. Working nonstop is the need of the hour and, if we don't do so, our survival becomes endangered.
Peace and relaxation are something which we all seek but do not get easily because our mind is occupied with various thoughts and worries that leaves us stressed, restless and anxious all the time. Even after a number of attempts, we can't get rid of these thoughts. When the mind screams for peace and the body demands energy and relaxation, close your eyes and practice yoga meditation.
Yoga meditation is the practice to calm and control the mind and, consequently the life. It is an effective way to discover the true self and lead a peaceful and happy life. The ancient practice is simply about sitting still, trying hard to do nothing.
All one has to do while sitting still is focus on a particular object or simply close the eyes. A few minutes of meditation helps us control our wandering mind by turning off the bothering thoughts and eliminating worries, anxiety and all those things preventing us from feeling well and happy. It is one of the most natural drugs to keep the brain healthy and active.

Let us have a look at 6 awesome benefits of yoga meditation for a healthy brain:
Boosts Brain Power
The practice of meditation calms the buzzing mind and provides a sense of relaxation. It provides blissful experiences to the brain which are sent by the brain to the entire body, making it feel restored and de-stressed. The practitioner becomes more creative with increased learning abilities and intelligence. A few minutes of meditation on a regular basis enhances your brain power and improves your whole psychological wellbeing.
Protects the Brain
Several studies have proved that a few minutes of meditation on a regular basis can protect the aging brain. The brain starts to degrade after the 20s in size, volume and, activity too. Regular practice of meditation can keep away normal cognitive decline that happens as the body ages. Mediation can also effectively cure various neurodegenerative disorders like Alzheimer's, Dementia, etc.
Stimulates Brain Functioning
Yoga meditation makes you stronger, calmer, and more efficient at work by improving your mental health. It has been proved by many globally recognized schools, like Harvard, that regular practice of meditation increases the density of grey matter in the brain gradually. This grey matter is responsible for learning, memory, compassion, self-awareness, and introspection.
Enhances Attention & Concentration
Poor concentration is not only a kid thing, Millions of grown-ups suffer from it as well. One of the prominent benefits of regular meditation is that it improves and enhances attention and concentration. With better focus and concentration ability, one's cognitive skills are improved, leading to improved overall quality of life.
Cures Depression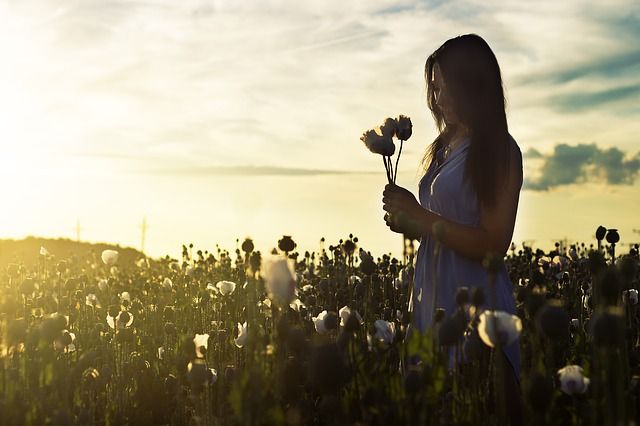 Today' multitasking and demanding lifestyle could often lead to depression. Meditation has proved to be effectively helpful in treating mild depression. It promotes mindfulness and enables a person to be in the moment. With no thoughts and worries of past and future, you feel better and enjoy being in the moment. It calms the buzzing mind, takes you out of confusion and helps you focus. It even makes you more positive!
Relieves Stress and Anxiety
Everyday life is usually limited to burying the head in the exhaustive to-do list. The entire day is spent hunching over the computer screen and being stuck in emails, texting, working, etc. Our mind and body work more than normal, and, hence we feel overworked, stressed, and anxious. Yoga meditation has shown to improve people's health on so many levels and deals effectively with everyday stress and anxiety. Regular meditation promotes mindfulness, which helps to avoid useless thoughts and lets you focus on the present.
Give your brain the care and nourishment it needs with a few minutes of yoga meditation on a daily basis!
---
Want to get all the benefits of meditation in a deeper way? Go on a Vipassana Meditation retreat and enjoy a life-changing experience!
Pradip is a guest blogger from Shwaasa.