In Search of Happiness – Finding Happiness Through Meditation
The go-to resource for planning your meditation retreats. Find all you need to know about the top destinations and how to escape from your busy lifestyle with the art of meditation.
Discover Meditation Retreats now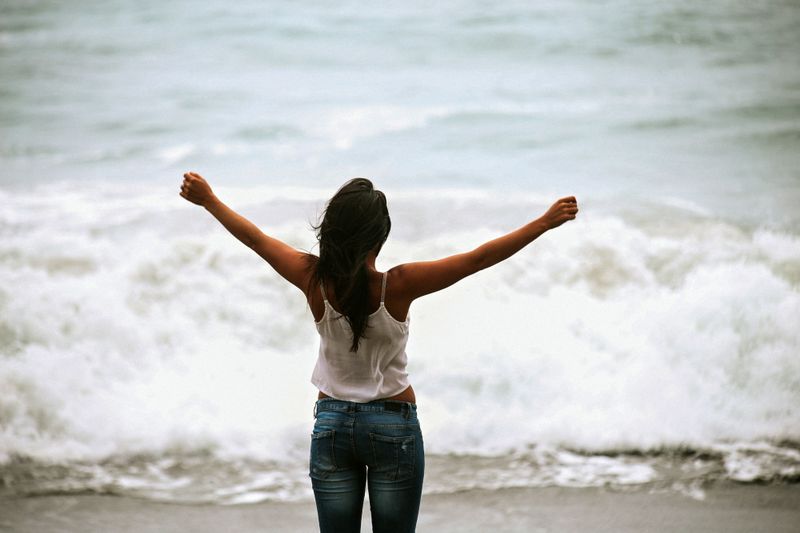 Happiness – a feeling we chase or a state of mind we tap into?
Not so long ago, scientists believed that some people were born with a predisposition towards happiness, while others were more prone to embracing the doom and gloom of misery.
Recent studies, however, show that the brain continues to develop throughout our lives and is capable of change. With practice, humans can elevate their happiness base level.
One study showed that loving-kindness meditation increases, over time, the daily experiences of positive emotions. While another study demonstrated that both mindfulness and self-compassion skills may play important roles in well-being and positive emotions.
Happiness is, thus, a state of mind, a sense of underlying content, satisfaction, and fulfillment. And the best part is that the feeling is already there, we just need to tap into it. All it takes is to reconnect with a happy state of mind.
As easy as it sounds, so many of us find this idea to be overwhelming. So, how do we find happiness in meditation?
Get Into the Habit of Practicing Meditation
The pursuit of happiness is the ultimate goal in our society.
It's even in the Constitution of the United States: "We hold these truths to be self-evident, that all men are created equal, that they are endowed by their Creator with certain unalienable Rights, that among these are Life, Liberty and the pursuit of Happiness."
People are obsessed with finding new things and experiences that make them happy.
But it's all so simple: meditation causes humans to experience greater happiness. And while we know from studies that getting into the habit of practicing mediation daily will help up achieve this most-desired state of mind, there's no clear answer as to how much time we have to dedicate to the practice for optimum results.
That said, even practicing meditation for 10 minutes every day will allow you to reap up its many benefits. Meditation will instill a deep sense of calm in your brain, allowing you to have a better sense of self-worth.
»Read more: Incredible Benefits of Meditation & Tips to Stick to Your Daily Practice
Connect to Yourself and Then to Others
Often, we are unhappy because we feel alone. We don't identify with others and are unable to make proper connections to them. We also don't know our own self.
Perhaps we may know what we are in a material sense. We may know what we like and what we don't like. But do we really know ourselves once we dig deeper?
In meditation, we find ourselves sitting in silence, and though we are silent, our inner voices become so much louder, becoming difficult to ignore. It is there that you will begin to realize who you really are and all the things about yourself that you've been ignoring until now.
Reconnecting with your authentic self will make it easier for you to achieve happiness, as you now truly understand what makes you tick.
Meditation helps you see you for who you are and honor that stage that you are at. Only with this solid connection to yourself, then will you be able to connect to others.
Material Things Will Never Make You Happy
In the movie Shopaholic (2009), Rebecca Bloomwood explained her shopping obsession as being connected to her happiness: "When I shop, the world gets better, and the world is better, but then it's not, and I need to do it again," she said.
Bloomwood's observation of her shopping habits is something that many of us can relate to. We buy things to fill a gap within ourselves. We chase the latest gadgets and most fashionable clothes and accessories. At the point of purchase, we feel happiness. But material goods, like much of the world, are fleeting. The feeling of happiness associated with it dissipates over time. Soon after, then there is a need to find that feeling again.
When we meditate, we learn to sit and watch the world go by. We are often asked to not block our emotions or thoughts. Rather, we should allow them to pass through our minds, and take note of them. But at the end of the day, we let them go.
Vipassana, a form of silent meditation, asks that its practitioners sit still in quiet contemplation for most of the day, through the pain of not moving and the challenge of not speaking. This practice allows practitioners to watch the world go by and not react. It reminds us that everything is fluid and moving. They come and they go.
Even our bodies age and change over time. The only constant is our soul. So why seek happiness in things that don't last rather than in the one thing that does?
Learning to Let Go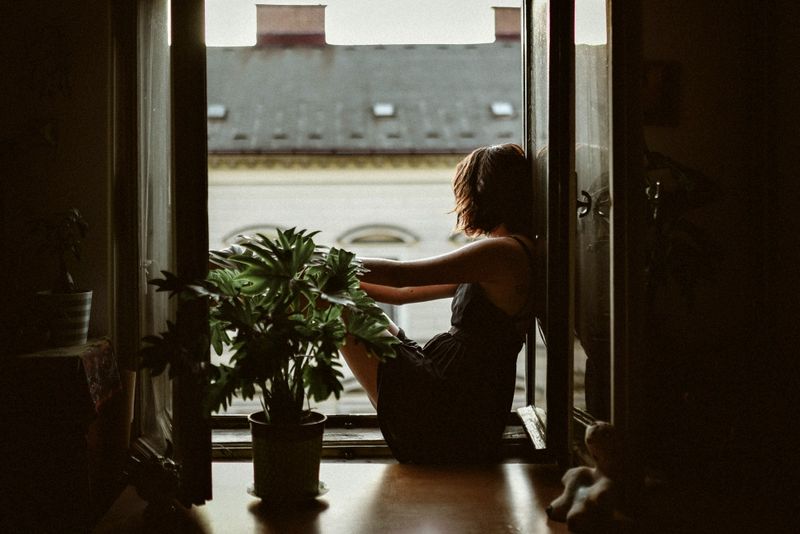 Blame, guilt, anger, sadness. These emotions are something that we feel in our day-to-day lives. However, many times we fall prey to these emotions and let them take control of us. We attach ourselves to them and identify with them. Long-term attachment to our emotions is an unhealthy practice and can block the idea of happiness from our line of sight.
The most important thing that meditation teaches is the very idea of letting go. Letting go in this sense does not only mean material goods or worldly pleasures but also of our emotions. Meditation teaches us to detach and build a clear and fresh perspective. Through meditation, we stop dwelling on the past, and by default, the emotions attached to past events.
---
Are you in search of happiness? Go on a meditation retreat and change your life for the better