Differences & Similarities Between Yoga and Meditation
The go-to resource for planning your meditation retreats. Find all you need to know about the top destinations and how to escape from your busy lifestyle with the art of meditation.
Discover Meditation Retreats now
Many people are confused when it comes to yoga and meditation. They think that these two are the same. But the truth is, they are not. When you take a closer look at it, there are many differences between yoga and meditation.
But despite their differences, all of you will surely agree when we say that yoga and meditation are quite similar in the sense that both deliver physical, mental, emotional and spiritual benefits to the body. But what are these benefits that we are talking about? Check them out!
1. Better Stress Management
One of the most popular benefits of yoga and meditation is that they can help reduce stress in the body as proven in several studies. When the inflammatory response to stress in the body is reduced, you will have less risk of various stress-related conditions like cardiovascular diseases and high blood pressure.
In addition to that, mindfulness meditation can help you keep calm and reduce anxiety decrease your chances of experiencing panic attacks.
2. Improved Flexibility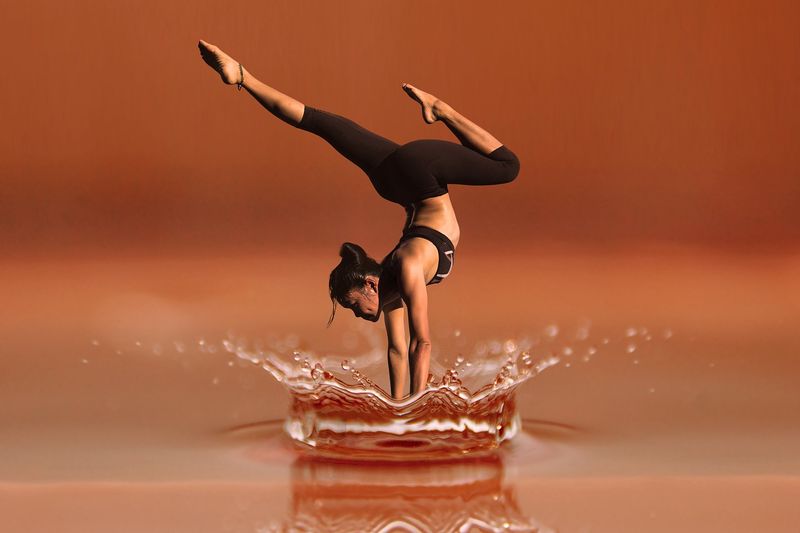 You may think that your body will take its toll with all the difficult poses that you do during your yoga sessions. But those difficult poses can boost the flexibility of your body. This is because the poses strengthen and lengthen the muscles and at the same time, reduce muscle mass.
After a challenging yoga session, there's no better way to use the energy you cultivated than doing some meditation.
3. Better Sleep
One of the main benefits of these practices is that they help you establish a mind-body connection that allows you to be more in control of yourself and how you think or feel. Often times, people find it difficult to sleep because their minds tend to overthink. If this is the case, lack of sleep will no longer be a problem for you when you try out meditation and yoga.
In addition to that, meditation can help you keep relaxed which puts you in a mood that is more conducive to sleeping.
4. Enhanced Digestion
Weight loss is one of the last things that would come to mind when you do yoga and meditation, but this is one significant benefit that you should know about.
This is because the twists, moves, and poses in yoga can help massage the internal organs, especially in the digestive system, which facilitates the digestion and metabolism, burning the most calories possible.
And since meditation can also help reduce stress, the risk of experiencing stress-reduced digestive system disorders like irritable bowel syndrome, and irritable bowel disease is reduced.
5. Migraine Treatment
If you usually get migraine attacks, then you would be surprised to know that yoga and meditation both can help combat thee attacks. It can also help improve the blood circulation and flow to the brain, reducing the throbbing feeling that accompanies a migraine.
As of meditation, if you can empty your mind, that's a huge step towards avoiding a migraine attack.
6. Mental Sharpness
One of its most notable benefits is that it can keep the brain focused, clear and sharp. This is because of the breathing exercises that we usually do when meditating and yoga. These exercises help in calming the mind and reducing the mind clutter that is preventing us from making sound decisions.
7. Asthma Assistance
Dealing with asthma? Well, yoga can help with managing this condition too! A few studies have shown that people with asthma who performed an 8-week session of yoga accompanied by the use of asthma medication have shown improved results. Pranayama is a technique used both in meditation and yoga to control the breath that can be life-changing for those who suffer Asthma.
8. Hangover Cure
Yes, you read correctly. A good yoga practice or a meditation session are great when you are hungover. Maybe you would not have the strength or the willpower to get out of bed and do some stretching, but you won't regret it if you do so!
Some yoga poses target the thyroid gland which, in turn, can stimulate your metabolism that can promote the detoxification of your body. It can also boost the circulation of the brain which can help bring back the balance in your body.
9. Rheumatoid Arthritis Treatment
Iyengar Yoga is a type of yoga that requires the use of belts, blocks, and other positioning items. This type of yoga has also been proven to help in managing the issues of rheumatoid arthritis.
10. Mood Booster
Yoga and meditation have also been linked to better emotional health. This is because the practice of yoga can aid in the release of oxytocin which is known as the love hormone. It also increases the serotonin levels in the body.
With the increased levels of these hormones, the risk of experiencing anxiety, depression, insomnia and mood swings is reduced. In fact, many people experienced an emotional boost just simply by taking a 10-minute meditation break.
Conclusion
There is no doubt that meditation and yoga are two different things. However, these two practices are known to deliver a wide array of benefits. The points mentioned above are just some of them.
If you wish to enjoy these benefits, we recommend that you practice yoga and meditation on a regular basis; they truly complement each other. When you do, you will surely be able to strengthen the connection between your mind and body, improve your overall wellness and fitness, and of course, your well-being.
---
Want to experience a different kind of meditation? Bring your practice to a whole new level with a Vipassana meditation retreat!
Emily is a guest author from BodyShape101.com